Joined

Jul 15, 2019
Messages

250
Aegyo sal
or under eye fat line is the best way to make your eyes look bigger and cuter usually confused with eye bags but here's a picture that explain the differences between both
So basically eye bags are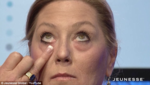 And aegyo sal is
Here's an example of chico's without aeygo sal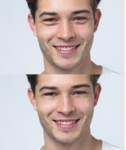 Even gandy have them and without it seems completely diferrent
And god himself Jordan barret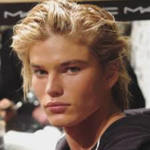 Even Koreans are doing this surgery to get aegyo sal. These surgery is very popular in that country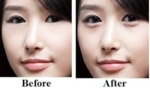 It makes you look younger
So is aegyo sal good? pretty sure its good because it signifies good fat storage under your eyes so when you cut you wont have holocaust tier eye bags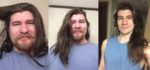 Astro sky will look better with aegyo sal
@AstroSky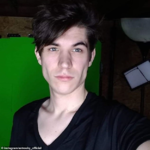 Hooded, vertically narrow and horizontally long eyes with straight/positively titled eyebrows arent enough.
Srs without it you look psycho/aspie.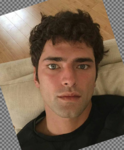 IMO o'pry have a great aye area but his weakness is his under eye support everything else is perferct specially his unique orbital rims shape.
Do you we all have a relly good aegyo sal but we lost it beacuase of our lifestyle? Well
The shitty lifestyle from today's western world makes you grow up with shitty utilisation of facial muscles, mostly the eyes. Spending hours and hours in front of computers make you lose muscle tone in your orbicularis oculi hence you get the droopy workcel look with eyebags and dark circles, tear troughs and sigmoid lower eyelid.
The brainwashed retards go for scams like blepharoplasty, ultimately fucking up their orbital fat and condemning them to never have a healthy ocular look.
The smart ones simply retrain their fucking neural systems, which bring to retonification of muscles too.
Have you ever seen someone with Aegyo Sal AND Eyebags/dark circles? No, because when you have a shitty OO tone the facial fat, blood and water from lymphatics and veins follow the gravity and accumulate under the tear trough ligament. When you have a strong OO it acts as a draining pump, activating the drainage systems and avoiding the collection of this pseudo-hematom in this area.
aeygo sal can be obtained by orbital rim implant?
orbital rim is a bone while aegyo sal is a muscle. it wont do shit
how to get aegyo salmaxxing?
Well like I said aegyo sal is muscle so you can train them to improve them. If you are a beliver of facial exercise you can make these exercises that are in these links
https://www.youtube.com/watch?v=KZQbEJHqRvI
https://www.youtube.com/watch?v=xotCptMvGpc
Make up
I know probably nobody will use this method but im putting it just in case someone wanna try there's a lot of videos about how to get aegyo sal with make up so you can do your own research.
Serum
The best part about aegyo sal serum is that if used regularly, it works to moisturize and hydrate the skin under the eyes and keep it looking younger. All you would need to do is apply a small amount of this serum under your eyes every day to get the desired effect. Since this is a relatively time-taking process, the puffy effect can take some times before it begins to show.
Tape
This tape is the safest beauty gadgets which are transparent in its appearance and is used to make the eyes pop out with a much more dramatic effect. I like this one beacuase if woman can use fake up why not we don't use this tape to improve our eye area
https://www.youtube.com/watch?v=zNNpcyU9R3M
IMO aegyo sal + hooded eyes = guaranteed prettyboy
Last edited by a moderator: